looking for european adventure? Get on track with a eurail pass by jayne clark
My first trip riding Europe's rails was fueled by wonder and fraught with user error.I had just turned 18, had never set foot on foreign soil, and couldn't wait to see how far a21-day Eurail Pass would take me. The adventure got off to a rocky start. I missed two trains out of Luxembourg City, thanks to a failure to grasp military timetables. Once onboard, I overshot my initial destination, thanks to a failure to figure out how to open the train's door. By the time of my second Eurail adventure a decade later, I was smarter, though not much wiser. A friend convinced me we could see it all – and save money! – if we visited a different European capital each day and slept on the train each night. Yes, we saved money. Yes, we saw a lot of Europe. Only, given the frantic pace, I don't remember much of it. But as they say, third time's a charm. A recent late-summer Eurail jaunt through Poland and Germany assumed a more leisurely pace. The trains still run (almost freakishly) on time. They were blessedly uncrowded. On major routes, there was Wi-Fi and in-seat electrical outlets. The compartments were clean and comfortable. There were niceties I didn't recall from past journeys, like attendants making the rounds of first-class cars offering gratis bottled water, tea or soft drinks, and snacks. Food served in the dining cars was freshly prepared. But perhaps most personally gratifying was the fact that decades after breaking in my firstEurail Pass, I experienced the same sense of freedom and possibility that so exhilarated my 18-year-old self. While the Eurail Pass is simple to use, it's part of a complex system of more than 30 railwaysand other partners, including some ferries and bus systems, spanning 155,000-plus miles.The Pass was introduced in 1959 as a means of filling first-class compartments with American tourists (it's sold only to non-European residents) and its popularity grew as a cost-effective way to discover the continent. Since then, it has evolved to encompass four distinctpasses that allow users to tailor it to their individual plans. The best-sellers are the Global Pass, which enables travel in 28 European countries, and the Select Pass, for travel in four neighboring countries. Eurail also markets a Regional Pass, good for travel in two countries, and a One Country Pass, available in 20 nations. Each pass offers variations in the number of trips within a given period, plus the option for first- or second-class travel. In addition, Youth Passes (ages 12-25) offer lower fares, and Saver Passes can bring significant discounts for two to five people traveling together. The latest Eurail innovations are truly attractive for families. Up to two children ages 11 and younger can travel for free with an adult. And the new first-class Youth Pass lops 20 percent off ticket prices. Some incentives to travel now: Europe is on sale, thanks to the strength of the U.S. dollar. And Eurail is creating further incentives for off-peak travel this winter with 20 percent discounts on its Global Pass and Select Pass, or a free extra travel day for Regional or One Country Passes. Sample deal: A first-class, four-country Select Pass for Croatia/Slovenia, Hungary, Romania and Slovakia runs about $222 for five days of travel within a twomonth period. Other Eurail innovations, like a Global Pass that allows five days of travel within a 10-dayspan, cater to more time-pressed travelers. (Sample itinerary: two days each in Berlin, Munich, Milan, Lisbon and Porto.) Though American travelers still overwhelmingly favor France, Italy and Germany – three countries I conquered on that initial Eurail journey so longago – Eastern Europe is popping up with greater frequency on wish lists. This year, Eurail added Poland (along with Bosnia-Herzegovina, Serbia and Montenegro) to its Global Pass options, which is what inspired my Polish sojourn. Disembarking for the first time in the center of three fabulous cities – Krakow, Warsaw and Wroclaw – I was struck by how the sense of discovery never gets old, even for a seasoned traveler. Plus, I've finally mastered how to open a train door. The Eurail Pass is sold in the U.S. by authorized vendors and through travel agents. For more information, visit: www.eurailgroup.org/eurail-vendors Jayne Clark is a travel reporter who has covered the travel beat at multiple newspapers, including USA Today.​
Deer valley resort park city, utah
Deer Valley Resort in Park City, Utahrevolutionized the ski industry 35 yearsago by being the first North Americanresort to provide the first-class serviceone would receive at a five-star hotel.Deer Valley® offers luxurious amenities suchas uniformed ski valets, groomed-to-perfectionslopes, limited lift ticket sales, complimentaryski storage and mountain tours, on-sitechildcare and gourmet dining in three elegantday lodges. With local Vacation Planners tohelp with customized lodging and lift ticketpackages, an award-winning ski school and thebounty of 300 annual inches of powder snowbacked up by state-of-the-art snowmaking,Deer Valley offers guests a complete skivacation experience. And you just can't top theaccess; Deer Valley Resort is located a quick36 miles from the Salt Lake City InternationalAirport (SLC) via interstate highways.Deer Valley also manages the largestselection of accommodations in the Deer ValleyResort area, from comfortable hotel roomsto luxurious seven bedroom private homes.Amenities include complimentary in-resort/intownshuttle service provided by Cadillac, dailyhousekeeping, concierge services and more.Summer fun more your cup of tea? DeerValley is an ideal escape to enjoy your summervacation with lift-served mountain biking,guided hiking tours and scenic chairlift ridesalong with bike lessons and an exceptionalline of full-suspension mountain bike rentals.Music fills the cool mountain air many summerevenings, with a multitude of concerts hosted atthe resort's Snow Park Outdoor Amphitheater.Deer Valley Resort was voted the #1 ski resortin the United States in the World Ski Awardsand is consistently rated #1 in guest service,grooming, lodging and on-mountain dining bythe readers of SKI Magazine. Don't let another winter season glide by without experiencing the Deer Valley Difference! 877/844-3337 or deervalley.com for more information and to book your vacation today. ​
Porcelenosa is a premiere European manufacturer of luxury ceramic and porcelain tile, natural stone, hardwood, mosaics, kitchen cabinets, vanities, bathtubs, faucets, shower systems, solid surfaces and more. Founded in Spain 40+ years ago, Porcelanosa is one of the largest privately-owned tile, kitchen and bath manufacturers and retailers, with more than 400 showrooms worldwide. Porcelanosa also has a large product offering that will satisfy the needs of every project budget or application; commercial or residential, contemporary or traditional. Porcelanosa has been operating in the US for over 30 years and has had1500 points of sale, including 21 showrooms and six distribution centers spanning more than five million square feet throughout the USA. All Porcelanosa products undergo strict testing and quality control, especially focusing on shade and caliber consistency, to ensure they are above industry standards. They also pride themselves on their use of environmentally friendly technologies and production methods. The company's luxury products guarantee quality and style. Recently released products include the Deco and Acero Tribeca tiles, the Aqua Wall Coverings and the Wood Square Aged Tile. In September, Porcelanosa announced the grand opening of their new US and NYC flagship showroom. The building is located at 202 Fifth Avenue on the northwest side of Madison Square Park at 5th Avenue and 25th Street, across from the Flatiron Building at the intersections of Broadway and Fifth Avenue. The landmark LEED Gold certified building boasts many impressive design features and state-of-the-art interactive technology. For more information about Porcelanosa, www.PORCELANOSA-usa.com​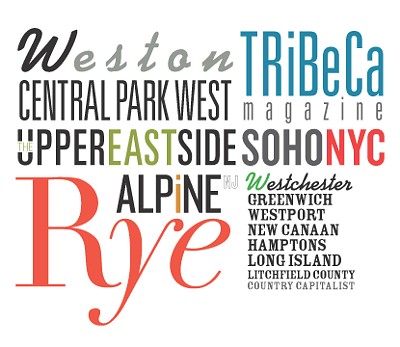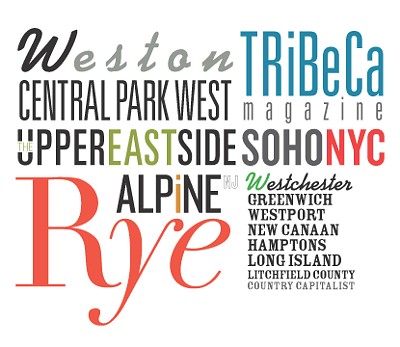 ​15 Boutique Print Publications